At Olentangy Orange High School, the marketing students along with DECA are putting on a Powder Puff football game to help raise money and awareness for this year's cause, human trafficking prevention. Powder Puff is a flag football game played by the female students and coached by the male football team. The game is held October 5th after school and all admissions will be given to the Freedom a la Cart organization, www.freedomalacart.org.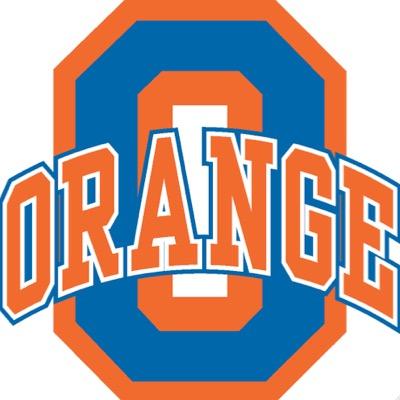 Freedom a la cart's site states, "Freedom deliciously combines support services and workforce training for local survivors of human trafficking. We offer an extraordinary way to make your meal more meaningful."  Their mission statement reads, "Our mission at Freedom is to empower survivors of human trafficking to build a new life of freedom and self-sufficiency. Through offering supportive services, practical life skills, dignified jobs and workforce training, Freedom a la Cart is a place where survivors can heal, learn and grow as they prepare for full-time employment opportunities in the community."  They offer catering and boxed lunches, of which proceeds go back into the cause of trafficking prevention.
Human trafficking is an illegal act of people forcing others to perform forced labor and sexual exploitation. Ohio has more than 2,000 children, mainly ages in the 12-14 range, that could be at risk to be involved in human trafficking. So far this year, there have been 186 reported cases and roughly 30% of reports come from minors, but since 2007, there have been 1,018 total cases in Ohio. Human trafficking of an adult can give the offender a punishment of 3 to 5 years in prison and for a minor they can serve 4 to 8 years.
While there many ways to identify a victim of human trafficking, people go on throughout their day without noticing these recognitions. As common as not attending school regularly, bruises, having a relationship with someone older, changes in clothing, etc., these are some of the first signs of a victim. If you know someone who is a victim or if you are a victim of human trafficking, you can contact the National Human Trafficking Resource Center at 1(888)373-7888. They are open 24 hours a day, 7 days a week, and over 200 languages are available. Or you can visit https://traffickingresourcecenter.org for more information.
Come out to help awareness for this cause by playing or watching the Powder Puff game this year!
Photo Credits:  
http://en.paperblog.com/human-trafficking-is-a-curse-let-us-work-together-to-end-it-1339923/